Modernize Your Brand With
A Simple New Website
HOMEPAGE
Solid call to action attracting email subscribers from which a slow burn relationship will be formed.
ABOUT
We suggest new team photos and action shots of people working. These are great and far better than stock photos which unfortunately litters your industry.
RESOURCES
In this day and age, it's vital to give away content and advice in advance in order to "win people over" that you're the right company for the job. Frequently asked questions from the kinds of clients you want more of is a great place to start when thinking about what content to produce.
SERVICES
This should be split up into the primary reasons people buy your services, with labeled headers to match.
For example'Bookkeeping', 'Saving Tax' and 'Audits'.  Doing this means people can relate your headers to solutions to their problems in a fast and effective manner.
CASE STUDIES
Listing clients are great, testimonials are better but giving it some context in a case study is considerably better.
A range of case studies will serve you for years to come.
PRICING
It's worth giving an indication of your pricing. This will typically reduce the number of inquiries but increase the quality a huge amount. We can test the effect of this page being on the site.
PROCESS
How do you work? What's required of your clients? It's worth detailing your process in advance.
CALL TO ACTION
We'll strategically place a contact form at the bottom of each page that makes sense.
27% of the internet is run on WordPress
This means, should you ever decide to move on from us at any point in the future you can take your website with you and there's a 90% chance that any competent web developer will be able to help you.
We're here to help, but...
On the chance that it's late on a Sunday night and you're making website edits and get stuck with something and we're not around, you can just Google your problem.
Here's an example:
Let's search Google for something very specific: "How to wrap text around my text in Wordpress"
As you can see, there are step-by-step guides
There is so much support and help available for Wordpress. It can be fiddly at times, but on the whole, it's the best in the world at what it does. Many have tried to copy its simplicity and nothing has come close.
This is why we recommend it and why we fully believe it's the best platform from which to build websites - certainly for small business.
Relax, you're never really stuck with WordPress!
Your website is your storefront,
so it makes sense to give it some love and attention.
A GREAT WEBSITE IS MORE THAN A LOGO AND SOME PRETTY PICTURES
We can all agree, a nice looking website is important. However, a great website is much more than pretty pictures and text. Your website must be unique and irresistible in order to make your website an effective part of your internet marketing campaign.
Gone are the days of leaflets and business cards. Customers today are looking to snappy websites that beautifully display the information they want, look great on mobile and display what they are looking for with minimal effort.
That's where we come in.
We'll design or redesign your website to reflect the best of your brand and ensure that it's responsive to whatever kind of device your potential customers are using. This will have all sorts of benefits including: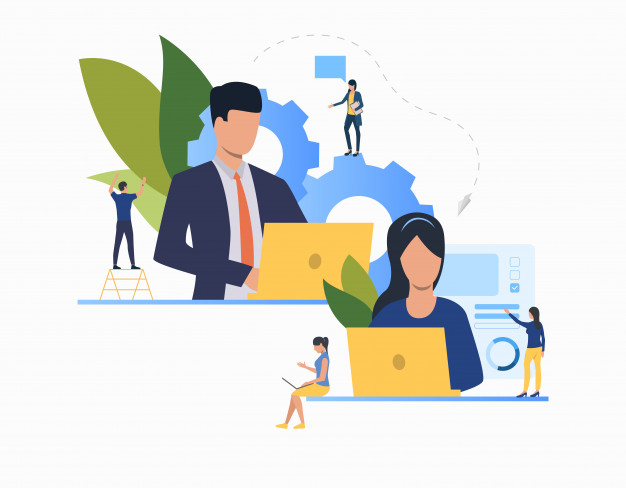 We have explained more about how we plan to achieve this in the next pages.
Please read through the information carefully and, if satisfied, you can use our 'E-Sign' system right here in your proposal to accept and get started!
Step 1 Design interview
We need to get to the bottom of who you are, what you stand for and who you stand beside. Only then can we begin to create a design that portrays the value you offer in a way that resonates with the people who matter: the people you want to do business with.
Step 2 Design presentation
Three new design concepts will be designed. Naturally there will be a common theme but we try to think outside the box and come up with something that isn't obvious. These is often where the best ideas come from. We'll go through these options and decide which direction to take and any adjustments.
Step 3 Website content
Now we have your design locked-in, we can begin to construct the website. Our copywriter will be in touch with you to help put your ideas down through the "voice" of your new brand.
Any photos will need to be gathered at this stage.
Step 4 Website build
Using everything we've gathered, your website is built. Once it's done, we'll present it to you and go through the details in accordance with the objectives originally set. Any amends are made at this stage.
Step 5 Launch
The launch process is a carefully considered one. We need to ensure email addresses don't go down, the site doesn't have any downtime, any old links are re-directed to the new pages and several other things.
This is something we've done hundreds of times before.
We operate to a checklist which we've curated over the years and it's not failed us once.
We always launch on Sunday morning to give us the best chance of getting any issues ironed out.
You can sleep easy knowing we'll be on-call over your launch weekend to ensure everything goes according to plan.
In total, it will take us between 2 - 4 weeks to get your website live.
Case Study

|

ABC Legal Company
Goals
ASTL Real Estate Company needed a re-brand and a new website. They'd been around for over 20 years and operated with the same marketing material they started with. The only new business enquiries were from referrals. They had a website but it hadn't been touched in over 10 years.
Proposed Solution
Re-brand the company. Same name, but new logo and colour scheme along with a new website with an emphasis put on bringing in new leads.
Result
After 8 weeks of launching the new site, they'd gone from 1 new lead a week from the website to an average of 9 each week. On average, they were converting 1 in 5 enquiries.
At this current rate that means instead of bringing on 1 new client every 5 weeks, they're bringing in 1 new client every 4 days. ASTL Real Estate Company' Purchasing Managing had this to say:
"The new website has surpassed all my expectations and paid for itself in the first few weeks alone. This is incredibly exciting"
Trel Williams - Purchasing Managing
PROPOSED COST
Below you can find the one-off cost of our web design services.
This is paid upon signing of your proposal and allows us to get straight on with developing your website (in-line with aspects outlined in the Process and Timelines page) and getting your business the boost you are looking for.
Website Development

Online Security

Appointment Forms

Social Media Share Features

Drag & Drop Modules

Customization Tutorials
Updates and Maintenance
OPTIONAL
SEO Optimization

Email Autoresponder

Google Indexing

Optin Forms

Backup and Upgrades

Daily  Support
5 Sites

500 Email Addresses

Unlimited Storage

Unlimited visits per month

24/7 Support

Automated Weekly Backups

Hosting Upgrades Available
Sound good?
Head over to the next page to digitally sign your agreement and we can get started! It couldn't be easier.
Your Agreement

 is Required
If you would like to join us and become a client then we'd be delighted to have you.

1.   Sign below by typing your name and hitting 'Sign Proposal'
2.   We'll arrange the initial interview where we'll gather all the details we need.
3.   We'll be in touch with your invoice details and will set up billing
We're ready to go, are you...?
Have a Question?
Contact: support@kerjemtec.com
USER DISCLAIMER: This agreement may not be suitable for your circumstances and we recommend you seek legal advice before using it. Better Proposals does not take any responsibility for any events that arise as a result of your use of this agreement.
Terms & Conditions
Summary
You, our client are hiring one of our esteemed developers at Kerjem Marketing Technologies  to design and develop a website for the estimated total price of states as outlined in our previous correspondence.
As my customer, you have the power and ability to enter into this contract on behalf of your company or organization. You agree to provide me with everything that I need to complete the project including text, images, fonts and other information as and when I need it, and in the format that I ask for. You agree to review my work, provide feedback, and sign-off approval in a timely manner and are bound by any deadlines that we set together. You also agree to keep to the payment schedule set out in this proposal.
I have the experience and ability to perform the services you need and I will carry them out in a professional and timely manner. I will endeavour to meet all the deadlines set but am not responsible for a missed launch date or a deadline if you have been late in supplying materials or have not approved my work on time at any stage. I will also maintain the confidentiality of any information that you give me.
Details of the works
I will create designs for the look, layout, and functionality of your website. This contract includes one main design and two opportunities for you to make revisions to the final design. If you are not happy with the design at that point, I will provide you with an additional quote for extra design work needed. If instead, you wish to cancel our agreement, you may do so and I will retain the initial payment for the work completed to date.
Layout templates
I will develop using WordPress. The idea is to build your website to acceptable standards of the industry, ensuring that it passes googles mobi first algorithm. I will test all markup and CSS in current versions of all major browsers including those made by Apple, Microsoft, Mozilla, Google and Opera. I will also test to ensure that pages will display visually in a similar—not necessarily an identical—way in Microsoft Internet Explorer 7 for Windows as this browser is now past its sell-by date.
I will not test these templates in old or abandoned browsers, for example, Microsoft Internet Explorer 5, 5.5 or 6 for Windows or Mac, previous versions of Apple's Safari, Mozilla Firefox or Opera unless otherwise specified.
Text content
I will assist you in inputting any text copy whihc you will provide. I will be happy to help write the content, but significant work on my part will result in a charge above and beyond the original price. This will not be done without your approval of an additional quote provided in advance.
Legal
I will supply you with a legal page template so you can effectively write your privacy policy and terms and conditions. However am not liable to you or any third party for damages, including lost profits, lost savings, or other incidental, consequential or special damages arising out of the operation of or inability to operate this website and any other web pages—even if you have advised me of the possibilities of such damages.
If any provision of this agreement shall be unlawful, void, or for any reason unenforceable, then that provision shall be deemed 'severable' from this agreement and shall not affect the validity and 'enforceability' of any remaining provisions.
Photographs
If needed, you will supply me photographs in digital. If you do not have any photographs or images then stock photos will be used.
Changes and revisions
The estimate/quotation prices in this proposal are based on the time I estimate I will need to accomplish everything that you will indicate you want to achieve. If you do want to change your mind, add extra pages or templates, or even add new functionality, that won't be a problem. At that time you will be provided with an additional quote for the extra work.
Technical support
As agreed, the quote provided includes the installation and set up of your site on your server as well as the implementation of Google Analytics. A gmail account will be created and handed over to you at the completion of your site. Updates to, and management of that server, plus any support issues will be up to you. If you do require help with anything beyond the design and development of your site, I will be happy to help.
Copyrights
You guarantee to me that any elements of text, graphics, photos, designs, trademarks, or other artwork that you provide me for inclusion in the website are either owned by you or that you have permission to use them.
When I receive your final payment, copyright is automatically assigned as follows:
You own the graphics and other visual elements that I create for you for this project. I will give you a copy of all files and you should store them carefully as I am not required to keep them or provide any native source files that I used in making them.
You also own text content, photographs, and other data you provided unless someone else owns them. 
I also reserve the right to display and link to your completed project as part of my portfolio and to write about the project on websites, in magazine articles, and in books.
Payments
As agreed, our payment schedule will be as follows but may be revised based on further conversations between us.
50% of total fee upon agreement of initial design: deposit fee.
50% of total fee on completion of the project: balance.
Interest accrued if payment is more than 14 days late. We reserve the right to add 5% any outstanding balance every 7 days, starting from 15th day after receipt of the finished product
Final word...
You cannot transfer this contract to anyone else without my permission. This contract stays in place and need not be renewed. If for some reason one part of this contract becomes invalid or unenforceable, the remaining parts of it remain in place.